On April 8th 2017 our foundation had the privilege of hosting the Four Ingenieros Foundation (FIF) Engineering Competition at Santa Barbara City College. Four Ingenieros Foundation partnered with Title III STEM Grant, Removing Barriers to STEM Success at Santa Barbara City College with the generous support from The Fund for Santa Barbara. This collaboration helped FIF host 80 Students for an all-day robotics engineering competition using a Boe-Bot Kit and PBasic. Twenty teams of four were formed, these teams were composed of both Santa Barbara City Colle and Allan Hancock students. Each team was guided by a professional to both guide, mentor and ultimately push each team to successfully complete the competition. The main objective for each team was to build a robot that would traverse three obstacles courses each presenting different challenges and a different level of difficulty.
No words can explain how proud FIF is of all the student participants, volunteers and supporters for believing in our vision and goal for this event. The 2017 FIF Engineering Competition was a huge success and demonstrates how committed FIF is to providing opportunities but more importantly exposing underrepresented students to STEM. This is just the start of many events that will push the mission of FIF so one day we see our vision fulfilled.
#UnIngenieroEsParaSiempre
Quick Links
Please follow us!
Competition Winners
Track 1 (Intermediate Algebra and Below )
1st Place
Juan Perez
Jose Fuentes
Carol Sanchez
Olivia Mora
2nd Place
Nicholas Lambert
Mixty Espinoza
Joshua Ratelle
3rd Place
Ana Medina
Zadkiel Castaneda
Andrea Black
Track 2 (Pre-Calculus and Above)
1st Place
Robert Williams
Edson Rodrigues Ribeiro Junior
Breanna Minnick
2nd Place
Maria Lopez
William Gonzalez
Jose Garcia
Armando Ibarra
3rd Place
Rodrigo Gonzalez
Marcos Ramirez
Daniel Gonzalez
Almendra Valenzuela Aparicio
Competition Pictures
Opening Ceremony + Keynote + Programming 101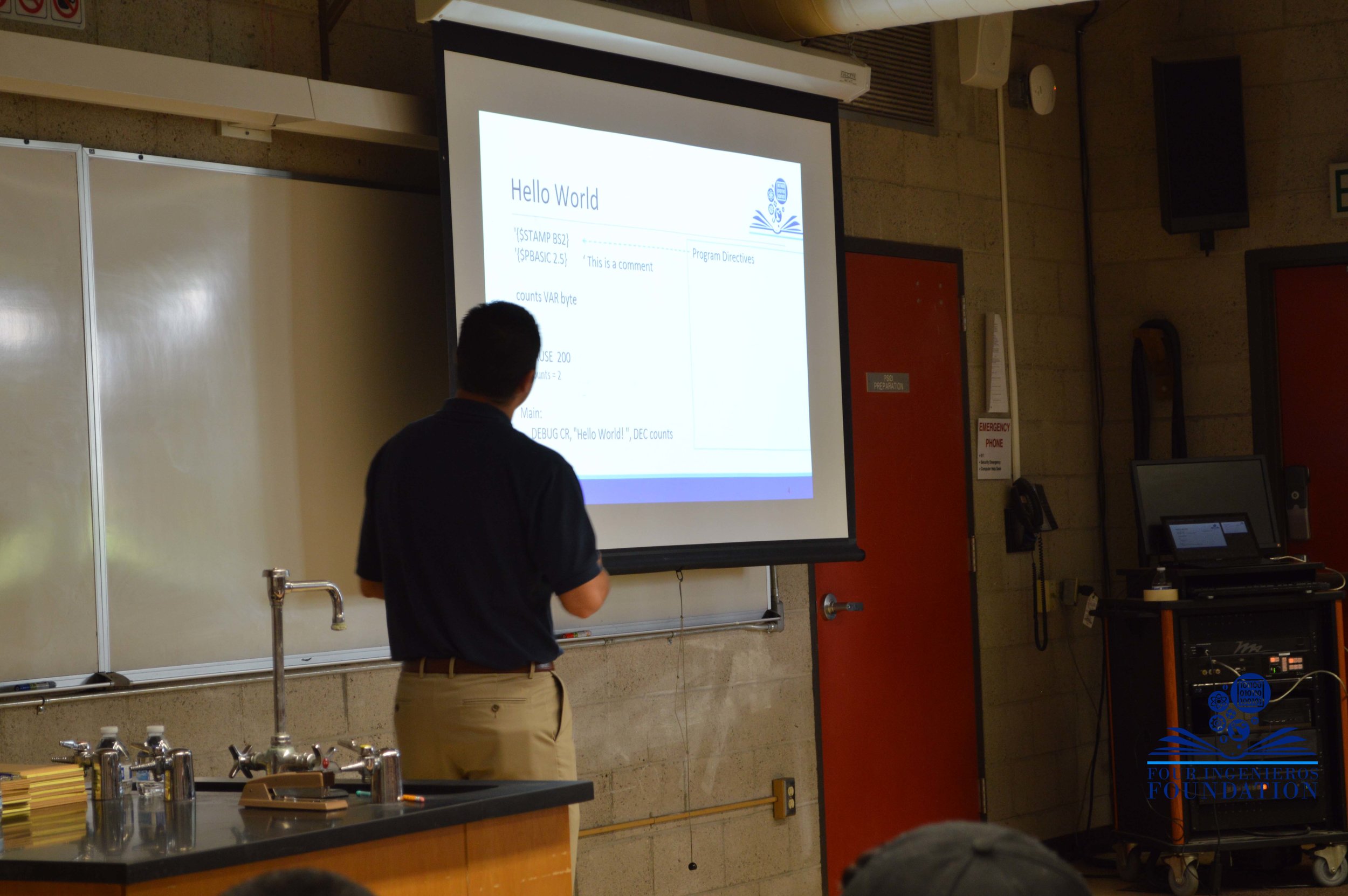 Robot Building + Mentorship
Obstacle Courses + Judging
Microcontroller Experience